Crossing the boundaries between dance and drama, and even combining other art forms or types. Trying to find a new chapter of our own dance theater.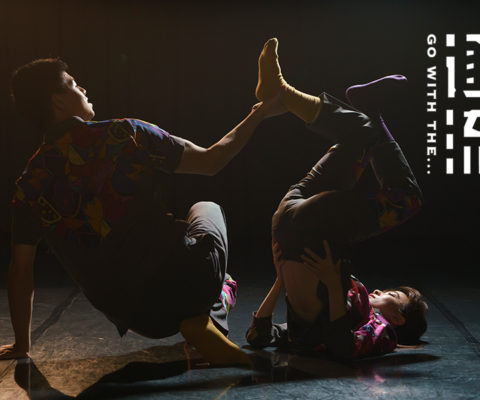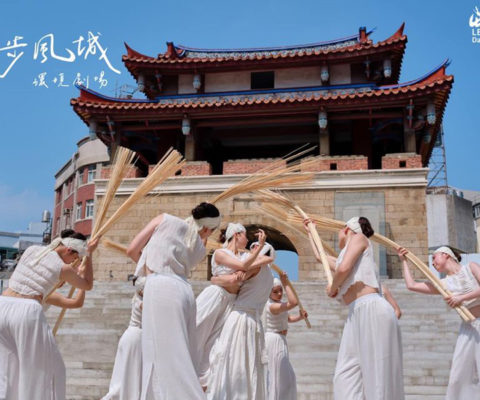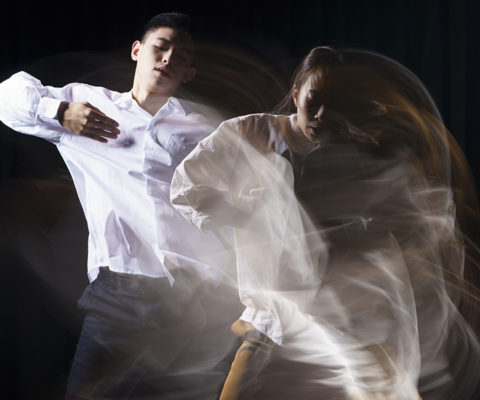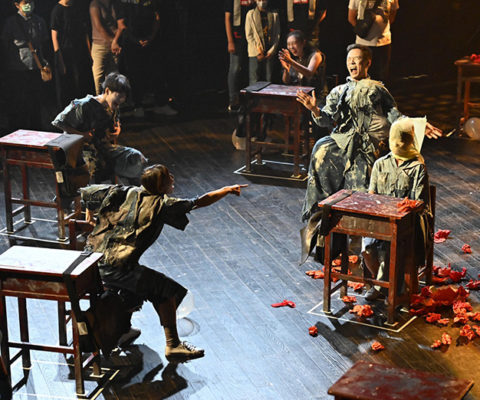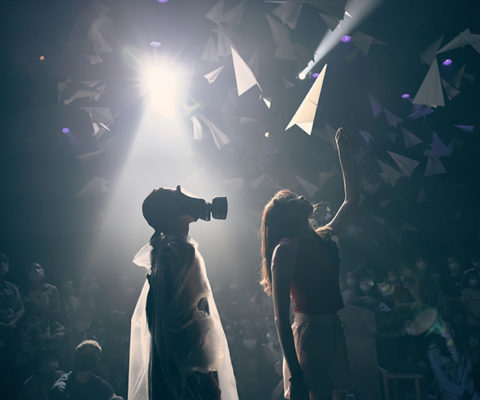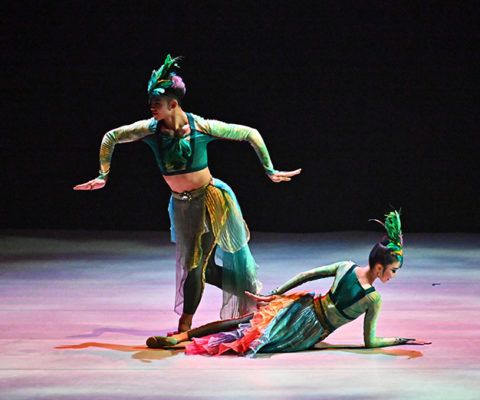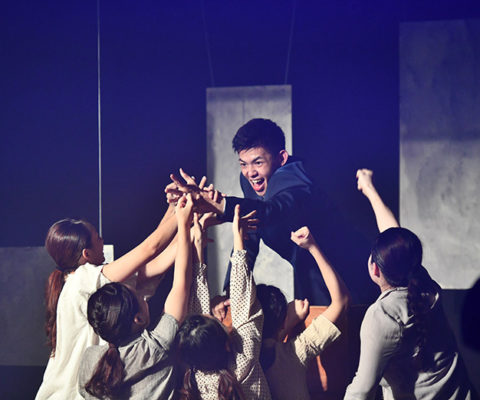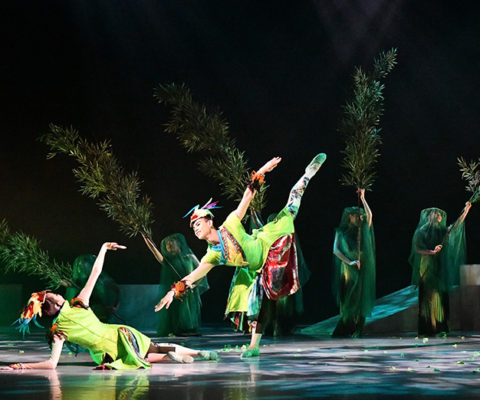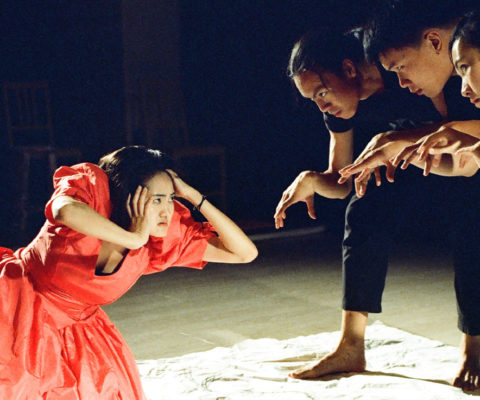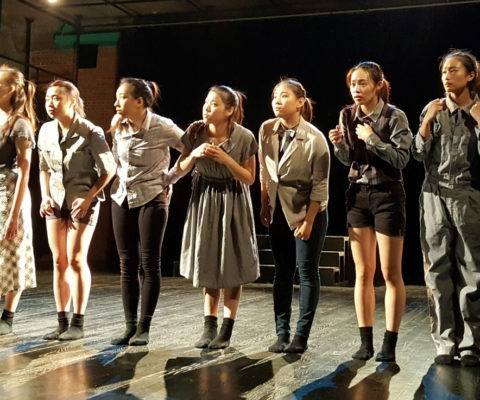 CREATIVE IDEA
Visualized in three-dimensional scenario. "The X-axis cross the East and the West, the Y-axis cross Dance and Drama, and the Z-axis cross Art and Life." Gathering many artists of this new generations, who all have the same dreams and goals about the future. We try really hard to tell our audience a complete story that contains deep culture value and social issues, to express them through our performer's bodies. We no longer limit ourselves by the languages, we tried to introspect the deeper value of being a Taiwanese individuality.
Love the whole music of this production, choreography and the music are so close with each other, it's absolutely amazing.
I am especially impressed by the third scene. I can almost see the history in front of my sight, resonating with each of us. Can't stop my tears…
From all the Hakka dance I have seen, this work is the most innovative, spiritual one I have ever seen.
【Hsin-Chu County Report/ Yun-Ting Yang 2018.11.17】 Lei Dance Theater's Whole New Work "Impression of Our Hometown" Lei Dance Theater has just finished their performance on November 17th in Hsin-Chu County Experimental Lab. This work is about a group of people's collaborative memories of their hometown. Even though we might have different points of view or different memories about our home, but at least we share the same history and cultural assets. Governor had watched the whole performance from beginning to end, he loves every part of each scene. There were 150 audience seating in this quite small experimental lab, Governor even said that he would like to let more and more people to see this great work, because he believes that this production will not only resonate with people from Hsinchu, but also have the power to resonate all other people who share the similar cultural background and ethnic traits. And even audience oversea would be impressed and touched by this work, because this is something that really represents who we are, and what so special about our dance work.
Lei Dance Theater is one of the most representative dance theater in Big Hsin-Chu Area. This year, after its performance finished on September 18th in 2016, Lei Dance Theater has been identified as a dance group that has the greatest potentials in the future. Interviewing their CEO-Alison Liu, we observed that their attitude of making a work is extremely careful and conscientious. The reason they want to focus on creating the form of dance theater is that they want to tell stories through dance movements. The Artistic Director said, "we believe that there is really a kind of performer who could not limited himself or herself to be a actor or a dancer. He or she could use any part of his or her body, including voice, eye contact, breath and even heart beats, to convey messages to the audience." The moster is actually a miseable existence which in fact never has its free will or right to speak anything for itself. The monster is actually just like a reciever of any trash that human abandoned and disgusted. Lei Dance Theater gathered many great and experieced choreographers and artiest to work together. Since 19th century, we believe that "Frankenstein" has been made or reproduced in countless art forms or types. However, instead of exploring the complicated relationship between the Doctor and the Monster; we are more interested in exploring human nature and the relationship between the Society and the Monster. Lei Dance Theater is going to have its own unique points of view to examine this social issue.
"I always enjoy reading Frankenstein. I appreciate that Lei Dance Theater could find a way to speak its own words through this work. Look forward other works by Lei Dance Theater."
The original book "Frankenstein" is one of my favorite literature works. It's quite fascinating to see your insightful interpretation to it.
"This work invoked deep discussion within my family. Profound!"
"I loved the last scene. Even though I didn't quite understand, I loved the part when the monster started to put mask on other's faces, people insanely danced, it seemed like they would not stop. Then the monster took off his own mask in the end, which made me have various thoughts about the ending. No direct answer, I love it."
"I cried out when I saw the monster was accused to death, and he couldn't say a word."
"empathy" or "sympathy", that's a question.
Very impressive and powerful!!!